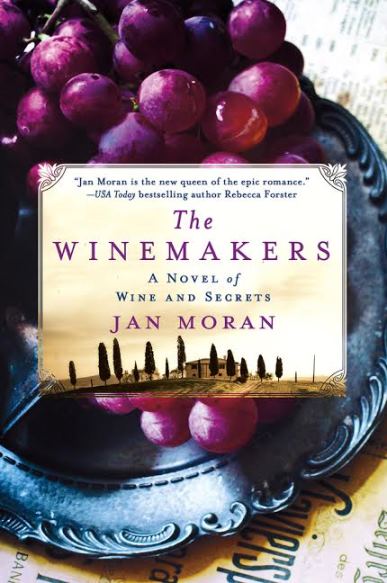 Synopsis
1956: When Caterina Rosetta inherits a cottage in the countryside of Italy from a grandmother she's never known, she discovers a long-buried family secret — a secret so devastating, it threatens the future of everything her mother has worked for.
Many years before, her mother's hard-won dreams of staking her family's claim in the vineyards of California came to fruition; but as an old murder comes to light, and Caterina uncovers a tragic secret that may destroy the man she loves, she realizes her happiness will depend on revealing the truth of her mother's buried past.
From author Jan Moran comes The Winemakers, a sweeping, romantic novel that will hold you in its grasp until the last delicious sip.

Guest Post
Researching The Winemakers at Chimney Rock Wines in Napa Valley
"Cognac is the perfume of wine, a salve to the senses." From The Winemakers
During my Napa Valley research trip for The Winemakers, I also raised glasses with Elizabeth Vianna, winemaker and general manager of Chimney Rock Winery, which is situated in the esteemed Stag's Leap sub appellation — a mere three miles long and one mile wide. This region produces many fine wines and is marked by volcanic soil and cool breezes from the San Pablo Bay. The result is a wine that's supple, soft, and rich with tannins. Chimney Rock founder Tony Terlato entered winemaking in 1956, and today he is joined by sons Bill and John.
Elizabeth led me on a tour into the wine cellars, describing their wines as we strolled, speaking of each one as a cherished creation. We sat at a table under an arbor and she poured an award-winning Cabernet Sauvignon — her specialty — and explained its texture in lovely poetic terms, which reminded me of how I'd described perfume in Scent of Triumph. She explained the importance of the wine's soft, velvety texture on the tongue, its rich roundness at mid-palate, and its lingering impression.
We sat and chatted, swirling wine in our glasses as the sun hovered on the horizon. Elizabeth had been up since long before daybreak because it was harvest time at Chimney Rock, and all hands were on deck. In her subtle, mesmerizing Brazilian accent, she spoke of how a 1985 Sociando Mallet she'd once sampled at a pre-auction tasting at Christie's had changed the course of her life. She'd been studying pre-med at Vassar College when the wine siren beckoned and she fell under her spell. Elizabeth made the switch to oenology. Her strong science background proved a benefit during her master studies at the renowned winemaking program at the University of California at Davis.
After I said good-bye to Elizabeth, I thought about what the winemakers I'd spoken to had in common. Winemaking was a passion, an art, a science; winemakers shared common trials and tribulations. And they had fun. Even during the stressful weeks of harvest, there was a shared camaraderie, a common goal throughout the valley. It was a thirst for excellence. And that's was what I sought to convey in The Winemakers.
About the Author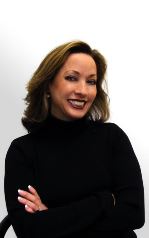 Jan Moran is a Rizzoli bestselling and award winning author. She writes historical women's fiction for St. Martin's Press (Scent of Triumph, The Winemakers), contemporary women's fiction (Flawless, Beauty Mark, Runway), and nonfiction books (Vintage Perfumes, Fabulous Fragrances). Her stories are smart and stylish, and written with emotional depth. Jan often draws on her international travel and business experiences, infusing her books with realistic details.
The Midwest Book Review and Kirkus have recommended her books, calling her heroines strong, complex, and resourceful. She lives in southern California and loves lattes and iced coffee, anything chocolate, and Whole Foods Double Green smoothies to balance it all out.
Giveaway