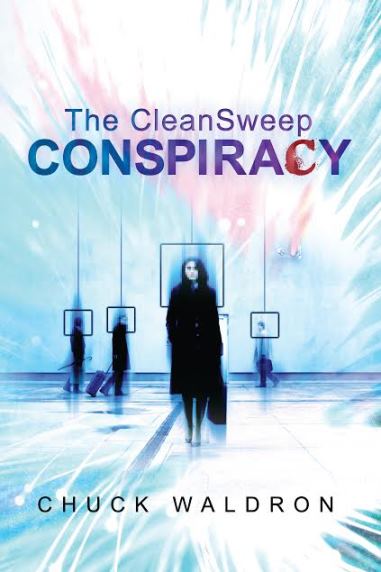 Synopsis
Matt Tremain publishes Verité, a modest blog dedicated to writing about the truth and exposing scams. Currently, he's following up on rumors concerning something called CleanSweep, a mysterious project in Toronto, Canada.
Matt gets his break when a whistleblower connects CleanSweep to billionaire Charles Claussen. Claussen plans to rid Toronto of undesirables, beginning with street people and extending to any citizens who don't match Claussen's restrictive screening matrix.
With the help of a high-ranking government official, Claussen plans to incite riots and violent unrest, conning Torontonians into sacrificing privacy and civil liberties for illusionary security and safety. Toronto will be reduced to a repressive city-state.
The information overwhelms Matt, who doubts he has the courage, skill, or readership to take on CleanSweep. But the murder of his source convinces the blogger to take a stand—although he's too late to prevent chaos from gripping Toronto's streets.
To get the word out, Matt's going to need allies. He may have found some in a Toronto police detective and a local TV reporter pursuing the same story—presuming they aren't allied with Claussen. If they are, Matt's going to become yet another victim of CleanSweep, and the truth will be buried forever.
**Note, when I looked on Amazon on 6/26/16 the book was FREE if you have a Kindle.  Check pricing before submitting purchase**
Review
The premise of this book reminded me a lot of Atlas Shrugged – where the government wants to control the lives of its citizens. Ok, maybe not to the extent of AS but pretty darn close.
It did take me a bit to get into the book, not sure if it was my mood or the book, but once I understood what was happening it definitely grabbed my attention.  I love reading about conspiracy theories and corrupt governments (because don't we see that every day?!).  It was intriguing to see this author's spin on government control and what was in the works, how it would work and why.  I thought the book was based in Canada, but there are a lot of references to the US so it was a bit confusing to me until it was definitely stated that it was happening in Toronto.
The characters were diverse and not surprising in today's world that a blogger broke the news of some corrupt members of the government and society.  And when they came after him, he was prepared and knew how to destroy all the evidence.  In a way it was comical how he kept evading the authorities, but he couldn't have done it without some help from some techy friends.
There were a few spots where it didn't seem to flow or the timeline seemed off, but I might have missed something. Also, apparently Carl and Susan decided to have a physical relationship but there wasn't any sort of real lead up to it other than Carl had a thing for her.  While this is a minor storyline, I think it needed a bit better development.
Overall it was a good story, I thought it just needed a little polishing/editing. Nothing drastic, but just some flow issues.
We give it 4 paws up.
About the Author
Born in Iowa, Chuck Waldron lived in Ontario, Canada, before relocating to Florida's Treasure Coast. Over the years, he's held many jobs. The ones he can mention in print include US Army soldier, truck driver, office manager, mailman, real estate salesman, social worker, hardware store clerk, and shuttle driver.
Fate played a crucial role when he walked into his first writing class, and he still honors the memory of the teacher, Henrietta. She gave him permission to write. That—along with countless writing groups, classes, seminars, and much sweat—has resulted in over fifty short stories and four novels.
Waldron often likes to pretend interest, lacks perseverance, and could generally use a good talking to—until it comes to his writing, that is. He and his wife Suzanne reside in Port St. Lucie, Florida. While keeping an eye out for hurricanes, alligators, and Burmese pythons, he's busy writing his next novel
Giveaway
Prizes:
1. Grand prize: Kindle Fire with 7" display from Amazon + copy of CleanSweep (1 winner)
2. 4 copies of CleanSweep (4 winners)
3. 5 copies of author's previous titles (5 winners)
4. 2 X $15 Amazon GC + copy of CleanSweep (2 winners)
Total: 12 winners (Open to USA & Canada) Giveaway ends July 7, 2016.
Save
Save