Synopsis
In a quiet family neighborhood, during an unexpected thunder storm, Madison Leigh seeks shelter on the porch of a nearby home. While waiting, the inquisitive North Carolina law student glances at the mail, and thinks she recognizes the homeowner's name. Madison suspects him to be the same Samuel Livingston being held for the alleged murder of his wife, Merry. Her suspicions trigger a surge of curiosity and lead to the discovery of an heirloom brooch owned by the Livingston family.
In order to return the family heirloom, Madison searches for Jamie Livingston, the only child of Samuel and Merry. When Madison locates Jamie in San Francisco, her involvement intensifies as Jamie looks to her for support. With Samuel Livingston being held without bail, and unable to comfort his grieving daughter, Jamie feels desperately alone. She is confident of her father's innocence, and quickly convinces Madison of the same.
Jamie Livingston suspects the involvement of attorney, Phillip Boatman, her mother's former employer. And Madison, determined to find the answers, uses her law student credentials to successfully land a position with the Boatman firm. But, if she uncovers the secrets that led to Merry Livingston's murder, will Madison jeopardize her own life? Not if F.B.I. agent, Court Braxton can help it.
Keeping an eye on Madison while working the case, Court finds himself captivated by the spirited brunette. With every meeting, his feelings are in constant conflict. Professionally, Court knows that he must remain distant, and therefore does not yield to the tender emotions he feels.
With Madison, one glance is all it takes. The love she never thinks will happen catches her completely off guard. But she wonders if her feelings are one sided, as Agent Braxton is a hard man to read. At times, he seems to draw near, then abruptly he turns away. His constantly changing demeanor causes Madison to even question Court's motives. Perhaps his interest is merely a ploy to obtain information. In a futile attempt to protect her heart, the more Court withdraws from her personally, the harder she focuses on finding the killer.
Taking a calculated risk, Madison searches through the Boatman files and discovers undocumented offshore accounts. Further investigation then guides her to the law firm's primary client, and to another viable suspect. But, while Madison concentrates on trying to solve the mystery, she fails to recognize that she is directly following Merry Livingston's former footsteps. The same path that ended Merry's life.
FOR NO APPARENT REASON lures Madison Leigh from the shelter of law school into a world where she is about to discover the destructive nature of greed. In this maze of money laundering and murder, she experiences the value of true friendship, and witnesses the healing power of God's love.
Review
I'd put this in the Christian Romantic Suspense/mystery category.
The book starts off right away with Madison snooping through the piled papers/mail on the porch where she was taking cover from a rainstorm. It seems like an odd thing to do but Madison has a tendency to stick her nose where it doesn't belong (as you will find out reading the book and the situations she puts herself in to help solve a crime).
Enter Court Braxton, FBI agent. He was just finishing up doing something at the house where Madison took refuge during the storm. Let's just say she caught his eye! Of course she was interfering with his investigation but she didn't know that in the beginning.
Both Madison and Court are very interested in the other person but they are slow in moving towards a date because of the crime that both are trying to solve. I like that Madison is holding out for marriage and isn't afraid to discuss her faith with Court to see where he stands. It was also nice to have this as a minor storyline and let the crime solving be the main focus at least until about 3/4 of the way through…and then the romance could ramp up.
Overall I enjoyed reading this book, the characters were engaging and the mystery was intriguing.  We give it 4 paws.
About the Author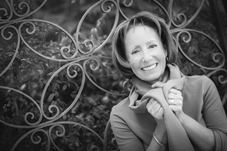 Born in Philadelphia, Pennsylvania, S.K. Derban moved to London within the first three months, and remained in England until the age of five. Her father, an American citizen, was a decorated veteran of the second world war. Derban's mother, born and raised in the United Kingdom, was involved with the London Royal Ballet Company, and a great fan of the arts. Even after returning to the United States, Derban's life was filled with a love of the theatre and a passion for British murder mysteries. S.K. Derban has always remained passionate about writing, and is thrilled to finally share her work with others.
Her personal travel and missionary adventures also help to transport readers virtually across the globe. When writing, S.K. Derban relies on all aspects of her life, from her faith in the Lord, to her love and knowledge of the arts.