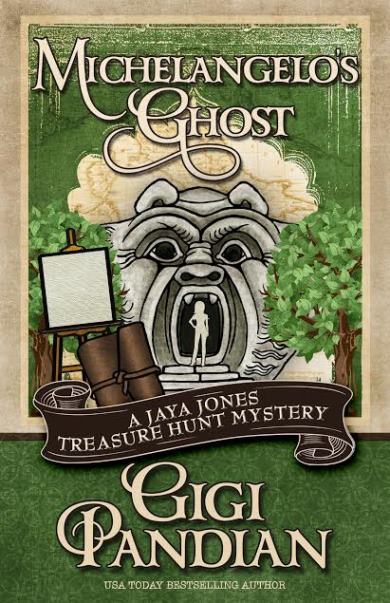 Synopsis
A lost work of art linking India to the Italian Renaissance. A killer hiding behind a centuries-old ghost story. And a hidden treasure in Italy's macabre sculpture garden known as the Park of Monsters… Can treasure-hunting historian Jaya Jones unmask a killer ghost?
Filled with the unexpected twists, vivid historical details, and cross-cultural connections Pandian is known for, Michelangelo's Ghost is the most fast-paced and spellbinding Jaya Jones novel to date.
When Jaya's old professor dies under eerie circumstances shortly after discovering manuscripts that point to a treasure in Italy's Park of Monsters, Jaya and her brother pick up the trail. From San Francisco to the heart of Italy, Jaya is haunted by a ghost story inexorably linked to the masterpieces of a long-dead artist and the deeds of a modern-day murderer. Untrustworthy colleagues, disappearing boyfriends, and old enemies—who can Jaya trust when the ghost wails?
Praise for Gigi Pandian's Jaya Jones Mysteries
"Charming characters, a hint of romantic conflict, and just the right amount of danger will garner more fans for this cozy series." – Publishers Weekly on Quicksand
"Pandian's sprightly prose celebrates the pleasures of Italian painting, food, and landscape. The light touch, swift pace, and verve maintained throughout the novel disguise the deeper thought and scholarship underpinning the story, which like the stage props of a conjurer, make the magic happen."– Linda Lappin, Author of Signatures in Stone: A Bomarzo Mystery
Review
In this series I have read the first book and this most recent release, but not read books 2 and 3. While they aren't necessary to read this book, I do think that it would be helpful because of references to events in those books. There is enough to sort of fill in the holes, but not enough for my personal preference. But then I'm one that likes to read books in order. If there had been a bit more time, I would have read the other two books first.
Anyway, aside from my issues of reading books in order, this was a very good book! The amount of research that had to go into forming the story about this artist (that does exist according to the author's notes) and then creating a story around it was genius. I know authors do it all the time, but to just imagine the time it takes is mind boggling. I won't even get into the food descriptions, makes me want to visit Italy very soon.
Jaya and Lane are in a secret romance (and is she in love with her friend Sanjay too?) and even her brother has a new woman in his life. Now there are things I guessed about Ava (or halfway guessed, I was wrong on part of it) and I wonder if we will see more of her in future books. Time will tell. The mystery has several twists and turns and there is a moment at the end that I thought "oh no" but things will be turned around very soon. Academia is a tough business.
Enjoyable book, definitely check this series out.  We give it 4 paws up.
About the Author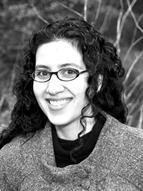 USA Today bestselling author Gigi Pandian is the child of cultural anthropologists from New Mexico and the southern tip of India. She spent her childhood being dragged around the world, and now lives in the San Francisco Bay Area. Gigi writes the Jaya Jones Treasure Hunt mysteries, the Accidental Alchemist mysteries, and locked-room mystery short stories. Gigi's debut novel, Artifact, was awarded a Malice Domestic Grant and named a "Best of 2012" debut by Suspense Magazine. Her fiction has been awarded the Lefty Award and short-listed for Macavity and Agatha Awards.
Giveaway
One grand prize winner will receive:
– Signed copies of the first 3 books in the series
– 6 book-themed recipe cards from the locations where each book is set (Italy, Scotland, India, France, and the US)
– $20 gift certificate to the winner's favorite bookstore
Open to USA & Canada
Giveaway ends on Oct 29
Check out the other blogs on this tour